Afloria Wellness Group
Sinus Help
Breathe Hydrating Mood Mist
EUCALYPTUS / LEMONGRASS / MINT
 Your own personal humidifier for your nose! All natural stuffy nose relief that helps energize.  Helps clear congestion, moisturize nasal passages,  boosts focus and improves breathing with natural aromatherapy oils of Eucalyptus, Peppermint, Tea Tree  and Lemongrass essentials.

Cleanse and purify the air you breathe. Surround your senses with the purifying essential oils  of Eucalyptus, Peppermint Tea Tree and Lemongrass combined with soothing Aloe Vera, Sea Salt and Hyaluronic Acid for your daily dose of respiratory wellness. Keeps your nose moist and hydrated to fight off invaders. Helps moisturize and lubricate dry nasal passages to purify every breath and enhance your mood.
Spray, Inhale & Breathe.
Shake well before use. Mist into the air, breathe in to hydrate dry irritated nasal passages. Use as facial mist and breathe in deeply to hydrate your nose. Spray as needed to restore nasal moisture. Close eyes when spraying.
Our products are designed, tested, batched and bottled to the highest standards. Learn more about our 100% committment to sustainability.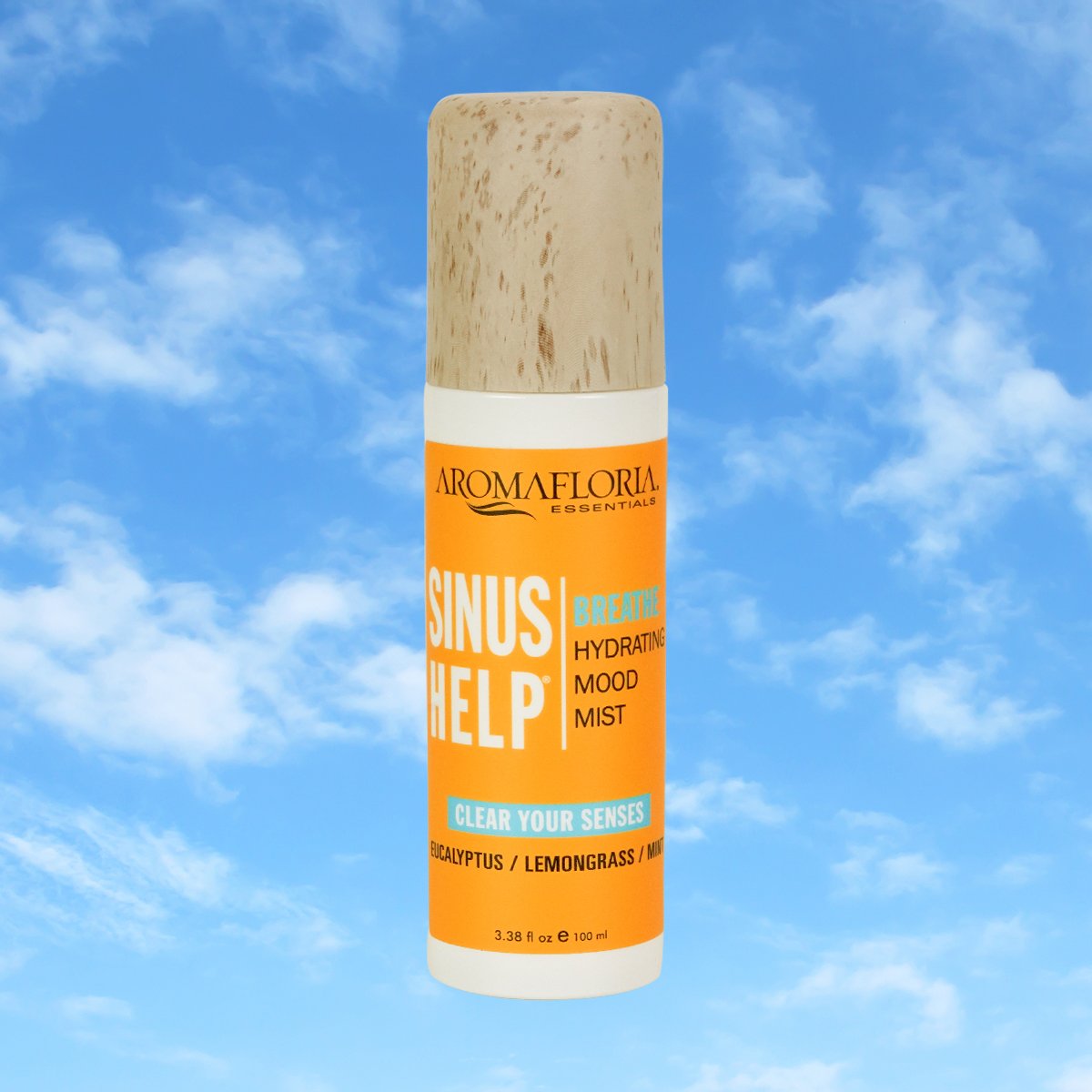 TEMPORARILY RELIEVES NASAL CONGESTION
Your own personal humidifier for your nose! Aromatherapy essential oils of Eucalyptus, Lemongrass, Mint help to strengthen overall wellness.
Key Ingredients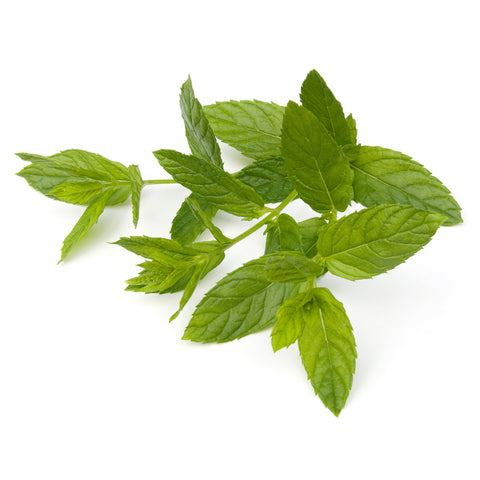 Peppermint
Aloe Barbadensis (Aloe Vera) Leaf Juice*, Saccharide Isomerate (Active) Aqua, Vegetable Glycerin, Sodium Hyaluronate hyaluronic acid, Sodium Citrate, Sea Salt/Maris Sal/Sel Marin, Potassium Sorbate, Sodium Benzoate, Caprylyl / Capryl Glucoside, Eucalyptus globulus (Eucalyptus) Oil, Mentha piperita (Peppermint) Oil, Melaleuca alternifolia (Tea Tree) Oil, Cymbopogon citratus (Lemongrass) Oil, Cinnamomum camphora (Camphor) Bark Oil, Eucalyptol, Geranial, Neral, Terpin-4-ol. *Certified Organic
Benefits
Deliver sensory wellness with Eucalyptus, Lemongrass & Mint
Eucalyptus is a powerful anti-inflammatory and decongestant, it loosens phlegm and clears congestion to reduce sinus pressure and allow for easier breathing. Helps with post nasal drip.
Lemongrass is a versatile oil also known for its antibacterial, antiseptic, anti-fungal and anti-inflammatory properties. Also it is one of the most useful essential oils for sinus infection as it can helps purify the air with every sniff.
Peppermint oil contains menthol. This compound may affect the mucus receptors in the nose, helping to open the airways and clear mucus. A cooling sensation helps awaken the senses.
Camphor traditionally used to help with pain relief and respiration, camphor is a popular healing oil in South America and China. Inhaling camphor helps clear your nose and chest when you're feeling Stuffy.