Afloria Wellness Group
Muscle Soak
Recover Body Scrub
EUCALYPTUS / LEMONGRASS / MINT
Cleanse away fatigue and invigorate the body and soul with refreshing cool herbs and aromas to leave your skin softly polished and younger feeling

Gently rubbing the skin in circular motions with a sugar scrub removes dead skin cells in a process known as exfoliation. Layers of dead skin cells can make the skin look dry and flaky; exfoliation with a sugar scrub reveals the moist, shiny skin hidden underneath. Exfoliation helps prevent ingrown hairs, allows moisturizer to penetrate more easily, and gives skin a rosy glow. Use before self-tanning products.
Scoop into hands and apply to dry or wet skin. Massage in a circular motion. Rinse off, leaving a luscious layer of moisturizing nutrients. Feel the difference! For External Use Only
Our products are designed, tested, batched and bottled to the highest standards. Learn more about our 100% committment to sustainability.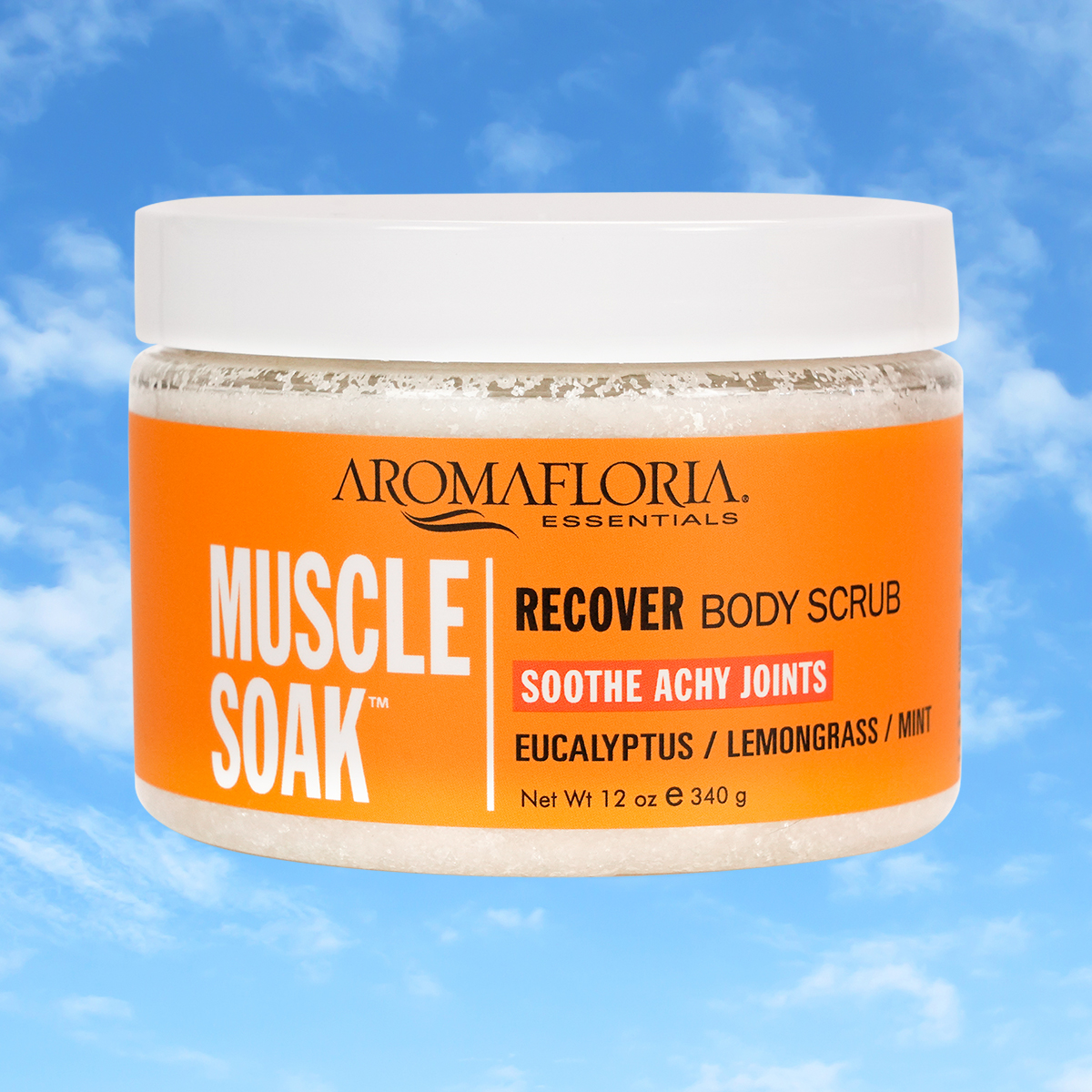 Recover your Muscles
Muscle Soak products are formulated with naturally healing, certified organic active essential oils to help relieve aches, pains and muscle fatigue while enhancing your overall well-being.
Key Ingredients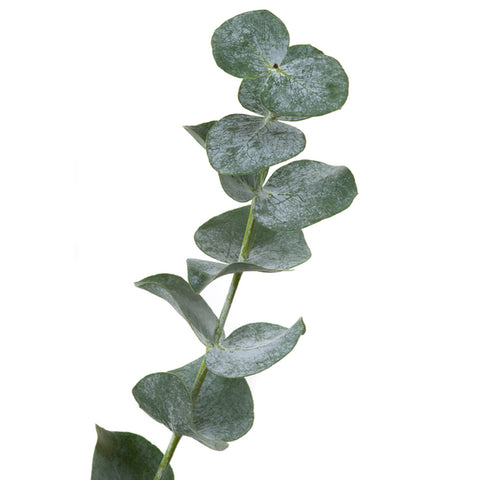 Eucalyptus
Lemongrass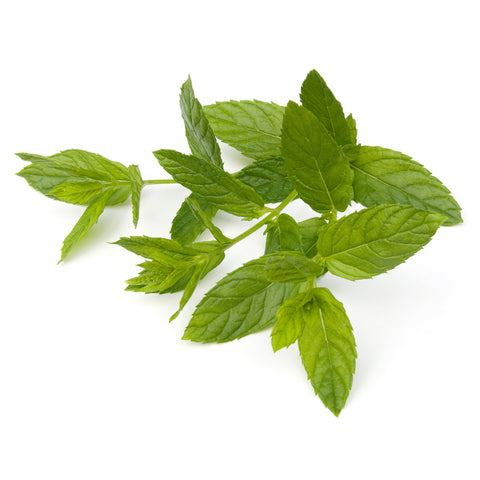 Peppermint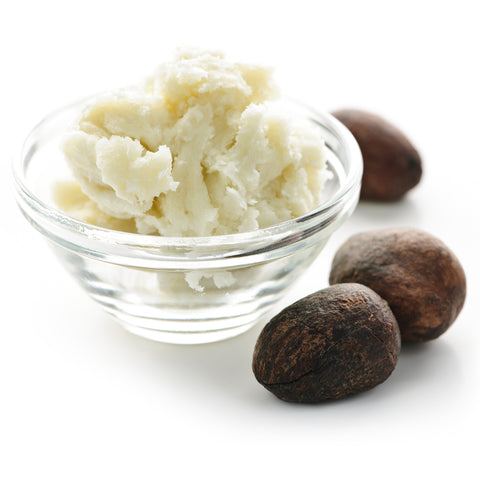 Shea Butter
Sugar, Helianthus Annuus (Sunflower) Seed Oil, Butyrospermum Parkii (Shea Butter)*, Sesamum Indicum (Sesame) Seed Oil, Theobroma Cocao (Cocoa) Seed Butter, Mangifera Indica (Mango) Seed Butter, Simmondsia Chinensis (Jojoba) Seed Oil, Vegetable Glyerin, Olea Europaea (Olive) Oil, Tocopherol Acetate (Vitamin E), Glyceryl Caprylate, Glyceryl Undecylenate, Eucalyptus globules (Eucalyptus) oil, Mentha piperita (Peppermint) oil, Cymbopogon schoenanthus (Lemongrass) oil. * Certified Organic
Benefits
A must for athletes this blend eases tension, soothes muscles restores flexibility and encourages circulation. Great for after a hard workout at the gym or after playing your favorite sport. A fresh, stimulating experience that even helps open nasal passages to ease breathing.
Eucalyptus anti-inflammatory, decongestant, deodorant, antiseptic, antibacterial
Peppermint soothes sore muscles, eases aches and pains
Lemongrass energizes and tones the skin