Be Focused
Hemp Sugar Scrub
HEMP / ROSEMARY / MINT
Item No. 52437
Stay tuned in to the latest sugar buzz. Our smoothing 
Be Focused 
Hemp Sugar Scrub gives your body a delicious, minty boost. Let the crisp, aromatic notes of Rosemary, Mint, and Spearmint enhanced with the terpene a-pinene, sharpen your senses, while moisturizing Hemp Seed Oil and sugar buff away the rough stuff for sweet results.
Hydrates, softens, and detoxifies the skin with Red Algae.
Polishes and conditions skin with natural Sugar.
Sharpens the senses with a crisp, minty aroma.
Feeds skin with Omega-3 and Omega-6 essential fatty acids found in our organic Hemp Seed Oil and Hemp Hearts
α-Pinene
A prominent terpene in pine, sage, rosemary and eucalyptus, α-Pinene has a familiar woody scent. Known for its ability to promote memory and focus, α-Pinene is also believed to help open airways and to combat pain and nausea.
Red Algae
Algae are packed with nutrients including: vitamins, minerals, trace elements and alginate. Algae are believed to promote skin hydration, protect cell activity and act as antioxidants. It normalizes the skin's moisture content and provides suppleness and firmness to the epidermis.
Rosemary
"Rosemary essential oil is a powerful disinfectant, antiseptic, anti-inflammatory, antibacterial, and analgesic. It promotes hair growth and is useful in skin care, mouth care, anxiety, mental disorders, depression, reducing pain, headaches, rheumatism, respiratory problems, asthma, indigestion, and gas relief."
Spearmint
Spearmint essential oil is an antiseptic, antispasmodic, insecticide and a stimulant. It is used to prevent infection, clear spasms, provide gas relief and strengthen brain functions and improves menses. It's restorative properties promote healing and improves body functions.
Sugar Cane
Sugar cane helps skin maintain its moisture and contains glycolic acid, an Alpha Hydroxy Acid (AHA) that has been known to treat aging and sun damaged skin. It can also function as a gentle topical exfoliant. When consumed, sugar cane juice can boost energy, while its antioxidants help combat infection and strengthen immunity.
Sucrose (Sugar Cane), Vegetable Glycerin, Polyglycerol Ester of Palmitic Acid, Chondrus crispus (Seaweed) Extract, Organic Raw Shelled Hemp Seed, Ahnfeltia concinna (Red Algae) Extract,* Natural Essential Oil Formula, Rosmarinus officinalis (Rosemary) Oil, Hemp (Cannabis sativa) Seed Oil, Mentha piperita (Mint) Oil, Mentha spicata (Spearmint) Oil, Lavendula Hybrida (Lavandin) Oil, Thymus vulgaris (Thyme) Oil, Thymol, a-Pinene, b-Pinene.
Massage into wet skin (or into dry skin for deeper exfoliation!) and reveal healthy, glowing skin.
For external use only. Keep out of reach of children.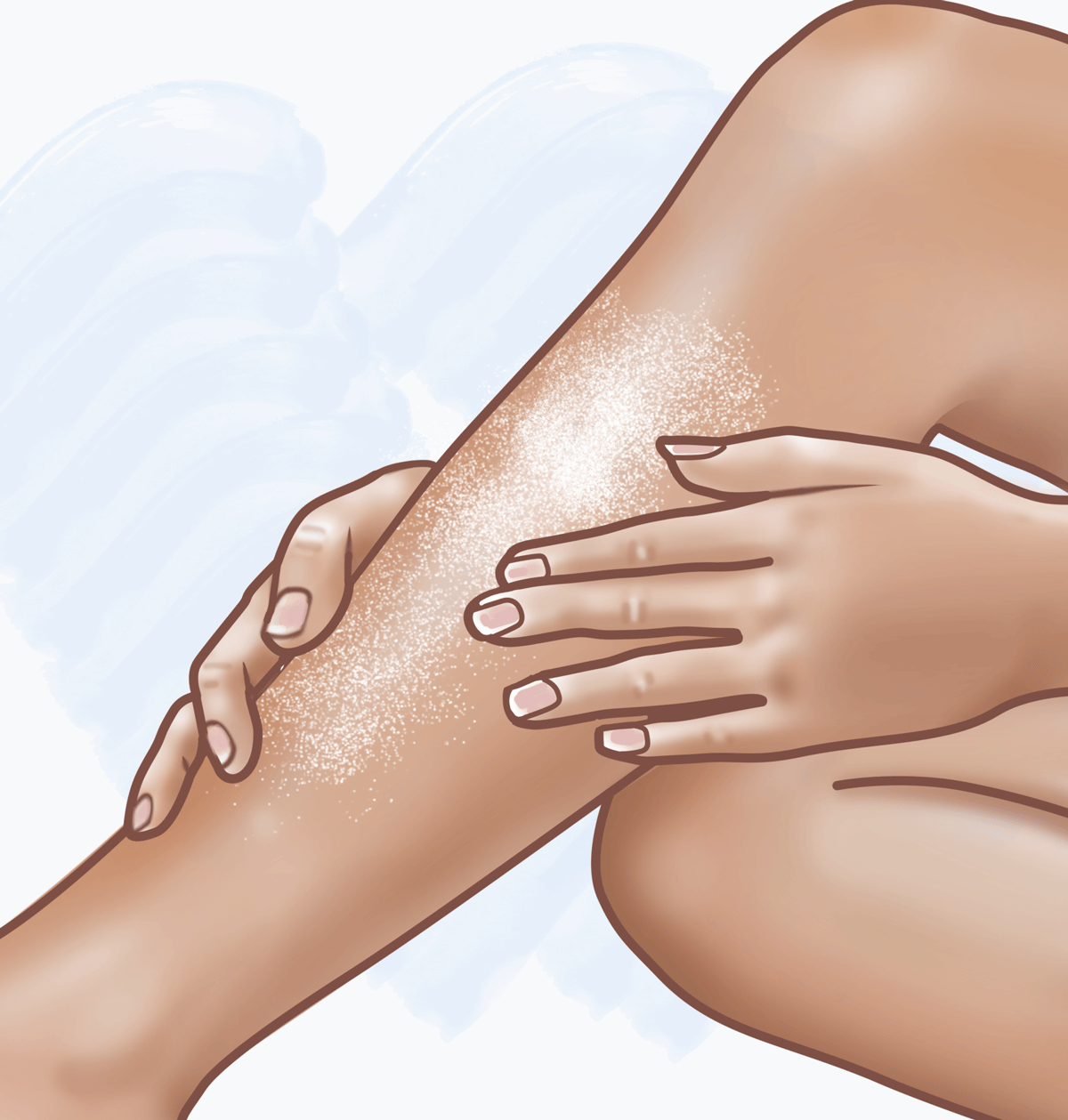 Our products are designed, tested, batched and bottled to the highest standards. Learn more about our 100% committment to sustainability.