Be Clear
Nasal Inhalation Pouch
HEMP / EUCALYPTUS / TEA TREE
Item No. 52350
Take a deep breath and compose yourself. Our invigorating 
Be Clear 
Inhalation Pouch clears your senses to help you focus on the good things in life. Let the cool, minty notes of Eucalyptus, Tea Tree, and Lemongrass, enhanced with the terpene Eucalyptol, help clear away tightness and pressure. Your sinuses will thank you.
Helps you breathe easy in an instant.
Clears the senses with a cool, minty aroma.
Eucalyptus purifies and refreshes
Tea Tree strengthens and protects against airborne intruders.
Lemongrass combats exhaustion and refreshes the spirit.
Eucalyptol
Eucalyptol provides a minty, camphor scent that can both invigorate and refresh the senses. Contained in eucalyptus, bay leaves and rosemary, eucalyptol is believed to work as a bronchodilator and to promote physical and mental alertness.
Eucalyptus
"Eucalyptus essential oil is an anti-inflammatory, antispasmodic, decongestant, deodorant, antiseptic, antibacterial, and a stimulant. Useful in treating respiratory problems, wounds, muscle pain, mental exhaustion, dental care, skin care, diabetes and fever."
Hemp Seed Oil
One of nature's most nutritional oils, hemp seed oil offers vital amino acids needed to maintain health and balance. It contains remarkable antioxidant and anti-inflammatory properties. Loaded with omega-3 and omega-6, hemp seed oil moisturizes and nourishes skin, making it a useful ingredient in bath, body and skin care products.
Tea Tree
"Tea tree essential oil is an antibacterial, antimicrobial, antiviral, fungicide, insecticide, antiseptic, expectorant and stimulant. It is also often used to prevent infections, promote absorption of nutrients, speed the healing of scars, cure coughs and improves systemic functions."
Polyolefin Beads Infused with Natural Essential Oil Formula-Essential Oils of Eucalyptus Globulus (Eucalyptus) Oil, Mentha piperita (Peppermint) Oil, Melaleuca alternifolia (Tea Tree) Oil, Hemp (Cannabis sativa) Seed Oil, Cymbopogon Citratus (Lemongrass) Oil, Cinnamomum camphora (Camphor) Bark Oil, Eucalyptol, Geranial, Neral, Terpin-4-ol.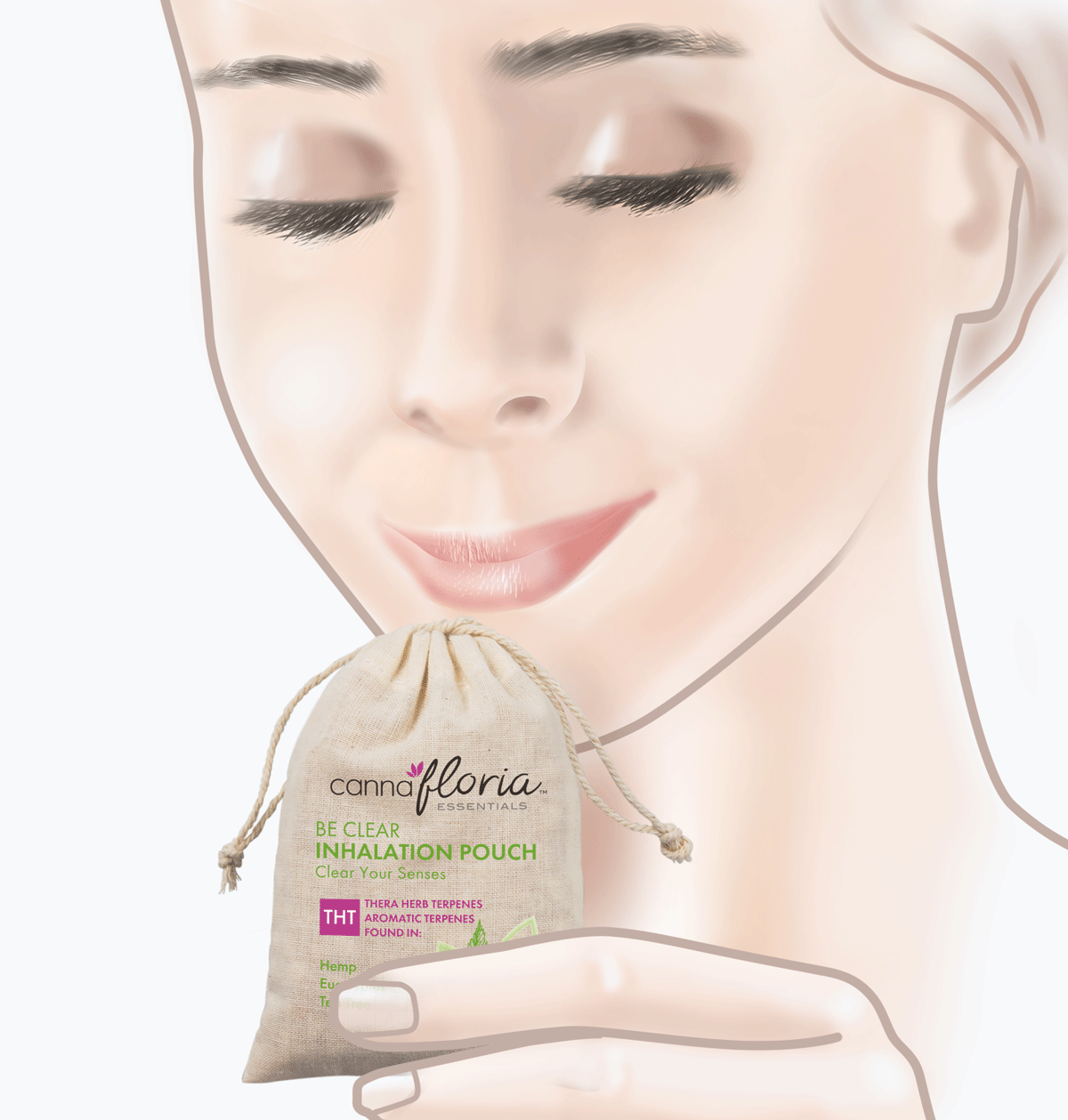 Press the inhalation pouch to your nose and inhale deeply.
Breathe Only! Do not open bag. Do not ingest.
Our products are designed, tested, batched and bottled to the highest standards. Learn more about our 100% committment to sustainability.