Be Clear
Hemp Sugar Scrub
HEMP / EUCALYPTUS / TEA TREE
Item No. 52436
Reward yourself with a sweet indulgence. Our restorative 
Be Clear
 Hemp Sugar Scrub clears your senses with exhilarating hydration and exfoliation. Let the cool, minty notes of Eucalyptus, Tea Tree, and Lemongrass enhanced with the terpene eucalyptol improve clarity, while moisturizing Hemp Seed Oil and sugar polish your skin to perfection.
Feeds skin with Omega-3 and Omega-6 essential fatty acids found in our organic Hemp Seed Oil and Hemp Hearts.
Clears the senses with a cool, minty aroma.
Polishes and conditions skin with natural Sugar.
Hydrates, softens, and detoxifies the skin with Red Algae
Eucalyptol
Eucalyptol provides a minty, camphor scent that can both invigorate and refresh the senses. Contained in eucalyptus, bay leaves and rosemary, eucalyptol is believed to work as a bronchodilator and to promote physical and mental alertness.
Eucalyptus
"Eucalyptus essential oil is an anti-inflammatory, antispasmodic, decongestant, deodorant, antiseptic, antibacterial, and a stimulant. Useful in treating respiratory problems, wounds, muscle pain, mental exhaustion, dental care, skin care, diabetes and fever."
Red Algae
Algae are packed with nutrients including: vitamins, minerals, trace elements and alginate. Algae are believed to promote skin hydration, protect cell activity and act as antioxidants. It normalizes the skin's moisture content and provides suppleness and firmness to the epidermis.
Sugar Cane
Sugar cane helps skin maintain its moisture and contains glycolic acid, an Alpha Hydroxy Acid (AHA) that has been known to treat aging and sun damaged skin. It can also function as a gentle topical exfoliant. When consumed, sugar cane juice can boost energy, while its antioxidants help combat infection and strengthen immunity.
Tea Tree
"Tea tree essential oil is an antibacterial, antimicrobial, antiviral, fungicide, insecticide, antiseptic, expectorant and stimulant. It is also often used to prevent infections, promote absorption of nutrients, speed the healing of scars, cure coughs and improves systemic functions."
Sucrose (Sugar Cane), Vegetable Glycerin, Polyglycerol Ester of Palmitic Acid, Chondrus crispus (Seaweed) Extract, Organic Raw Shelled Hemp Seed, Ahnfeltia concinna (Red Algae) Extract,* Natural Essential Oil Formula, Eucalyptus Globulus (Eucalyptus) Oil, Mentha piperita (Peppermint) Oil, Melaleuca alternifolia (Tea Tree) Oil, Hemp(Cannabis sativa) Seed Oil,Cymbopogon Citratus (Lemongrass) Oil, Cinnamomum camphora (Camphor) Bark Oil, Eucalyptol, Geranial, Neral, Terpin-4-ol.
Massage into wet skin (or into dry skin for deeper exfoliation!) and reveal healthy, glowing skin.
For external use only. Keep out of reach of children.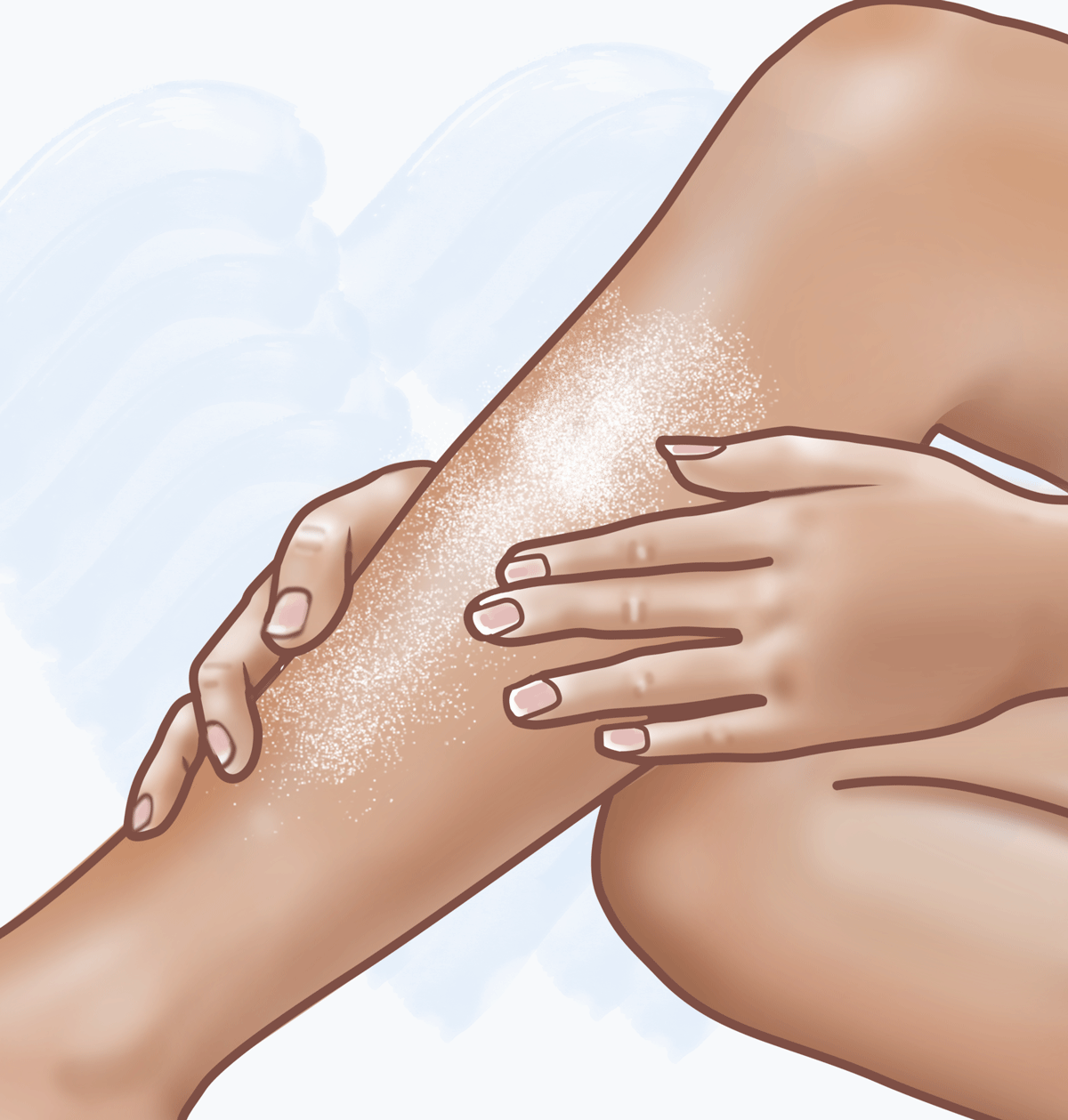 Our products are designed, tested, batched and bottled to the highest standards. Learn more about our 100% committment to sustainability.