Be Clear
Hemp Mood Mist
HEMP / EUCALYPTUS / TEA TREE
Item No. 52360
Peace of mind is just one pump away. Take a spritz. Our soothing 
Be Calm
 Hemp Mood Mist restores relaxation with a burst of refreshing aroma. Let the soft, herbal notes of Lavender, Chamomile, and Petitgrain, enhanced with the terpene Linalool, ease your mind, while moisturizing Organic Hemp Seed Oil and Hyaluronic Acid soften your skin to silky smooth perfection.
Nourishes skin with Omega-3 and Omega-6 fatty acids.
Hydrates skin with Organic Hemp Seed Oil.
Clears the senses with a cool, minty aroma.
Aloe
Aloe Vera is a versatile plant that strengthens the immune system, delays the aging process, cures dermatitis, alleviates menstrual problems, reduces arthritis pain, heals wounds, cures nausea, eliminates ulcers, lowers blood sugar levels, prevents diabetes, reduces oxidative stress, inhibits cancerous growth, heals the side effects of radiotherapy treatments, promotes hair growth, and soothes acid reflux symptoms. It also lowers cholesterol and triglycerides, improves cardiovascular functions, alleviates joint and muscle pain, enhances life span, and cures gum diseases.
Eucalyptol
Eucalyptol provides a minty, camphor scent that can both invigorate and refresh the senses. Contained in eucalyptus, bay leaves and rosemary, eucalyptol is believed to work as a bronchodilator and to promote physical and mental alertness.
Eucalyptus
"Eucalyptus essential oil is an anti-inflammatory, antispasmodic, decongestant, deodorant, antiseptic, antibacterial, and a stimulant. Useful in treating respiratory problems, wounds, muscle pain, mental exhaustion, dental care, skin care, diabetes and fever."
Tea Tree
"Tea tree essential oil is an antibacterial, antimicrobial, antiviral, fungicide, insecticide, antiseptic, expectorant and stimulant. It is also often used to prevent infections, promote absorption of nutrients, speed the healing of scars, cure coughs and improves systemic functions."
Aloe Barbadensis (Aloe Vera) Leaf Juice, Water (Aqua) eau, Saccharide Isomerate (Active) Aqua, Vegetable Glycerin, Sodium Hyaluronate, Salix Alba (Willow) Bark Extract, Calendula Officinalis (Calendula) Flower Extract, Sodium Citrate, Sea Salt/Maris Sal/Sel Marin, Potassium Sorbate, Sodium Benzoate, Natural Essential Oil Blend, Eucalyptus Globulus (Eucalyptus) Oil, Mentha piperita (Peppermint) Oil, Melaleuca alternifolia (Tea Tree) Oil, Cannabis sativa (Hemp) Seed Oil, Cymbopogon Citratus (Lemongrass) Oil, Cinnamomum camphora (Camphor) Bark Oil, Eucalyptol, Geranial, Neral, Terpin-4-ol.
Spritz on refreshing relief after cleansing or for a needed boost of hydration. Works over makeup too! Calm those flustered nerves!
For external use only. Do not spray in eyes.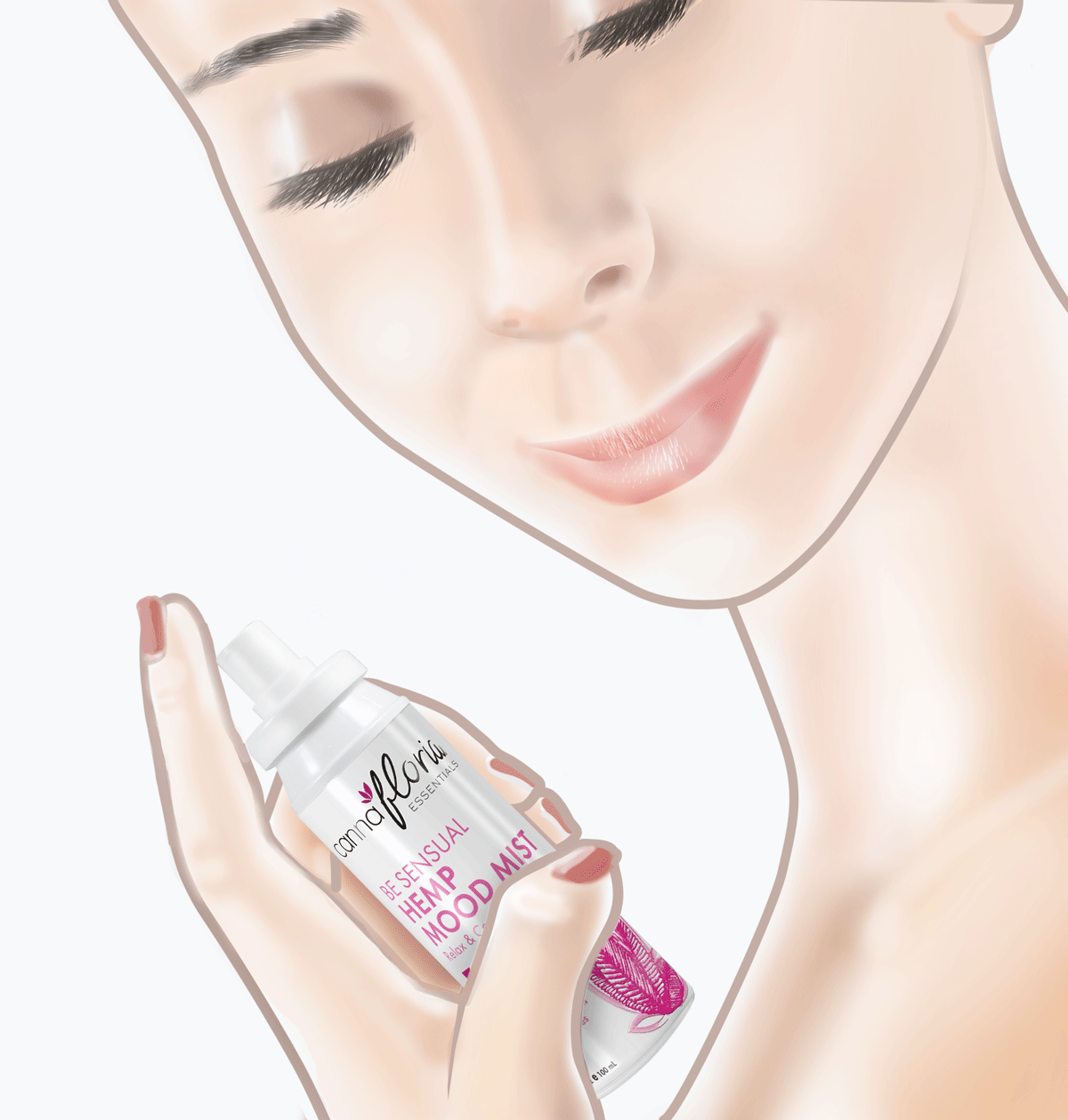 Our products are designed, tested, batched and bottled to the highest standards. Learn more about our 100% committment to sustainability.