Be Soothed
Hemp Sugar Scrub
HEMP / GINGER / LEMON
Item No. 52368
Treat your body to a welcome retreat. Our luxurious Be Soothed Hemp Sugar Scrub gives dull, dry skin a rosy glow that radiates health and wellbeing. Let the warm, aromatic notes of Ginger, Lemon, and Copaiba enhanced with the terpene β-caryophellene, perk up your mood, while moisturizing Hemp Seed Oil and sugar spoil your skin from head to toe with scent-sational hydration and exfoliation.
Feeds skin with Omega-3 and Omega-6 essential fatty acids found in our organic Hemp Seed Oil and Hemp Hearts.
Polishes and conditions skin with natural Sugar.
Soothes the senses with a warm, spicy aroma.
Protects skin against free radical damage with Red Algae
β-Caryophyllene
An important terpene found in spices like black pepper, fruits and both medicinal and ornamental plants, β-Caryophyllene is most popularly associated with clove. It has soothing anti inflammatory properties and offers a spicy, musky aroma. β-Caryophyllene may also help combat feelings of anxiety and negativity.
Ginger
"Ginger is an analgesic, antiseptic, antispasmodic, bactericidal, expectorant, laxative, digestive aid and a stimulant. Essential oil of Ginger has been known to cure pain, reduce fever, settle nausea, prevent infection, and relax muscle spasms. It helps relieve stomach upset, gas and improves brain and memory function, and also promotes sweating which aids the body in removing toxins."
Lemon
Extracted from the peels of ripe lemons grown in Cyprus and California, Lemon oil helps alleviate feelings of lethargy and mental congestion. Aided by the presence of limonene and β-Pinene, it offers a fresh and sweet aroma that can energize and uplift. Lemon oil can also help treat cuts, insect bites and stings.
Red Algae
Algae are packed with nutrients including: vitamins, minerals, trace elements and alginate. Algae are believed to promote skin hydration, protect cell activity and act as antioxidants. It normalizes the skin's moisture content and provides suppleness and firmness to the epidermis.
Sugar Cane
Sugar cane helps skin maintain its moisture and contains glycolic acid, an Alpha Hydroxy Acid (AHA) that has been known to treat aging and sun damaged skin. It can also function as a gentle topical exfoliant. When consumed, sugar cane juice can boost energy, while its antioxidants help combat infection and strengthen immunity.
Sucrose (Sugar Cane), Vegetable Glycerin, Polyglycerol Ester of Palmitic Acid, Chondrus crispus (Seaweed) Extract, Organic Raw Shelled Hemp Seed, Ahnfeltia concinna (Red Algae) Extract, Natural Essential Oil Formula-Zingiber officinale (Ginger) Oil, Citrus limon (Lemon) Oil, Hemp (Cannabis sativa) Seed Oil, Citrus bergamia (Bergamot) Oil, Citrus aurantifolia (Lime) Oil, Copaifera reticulata (Copaiba) Oil, b-Caryophyllene, Limonene.
Massage into wet skin (or into dry skin for deeper exfoliation!) and reveal healthy, glowing skin.
For external use only. Keep out of reach of children.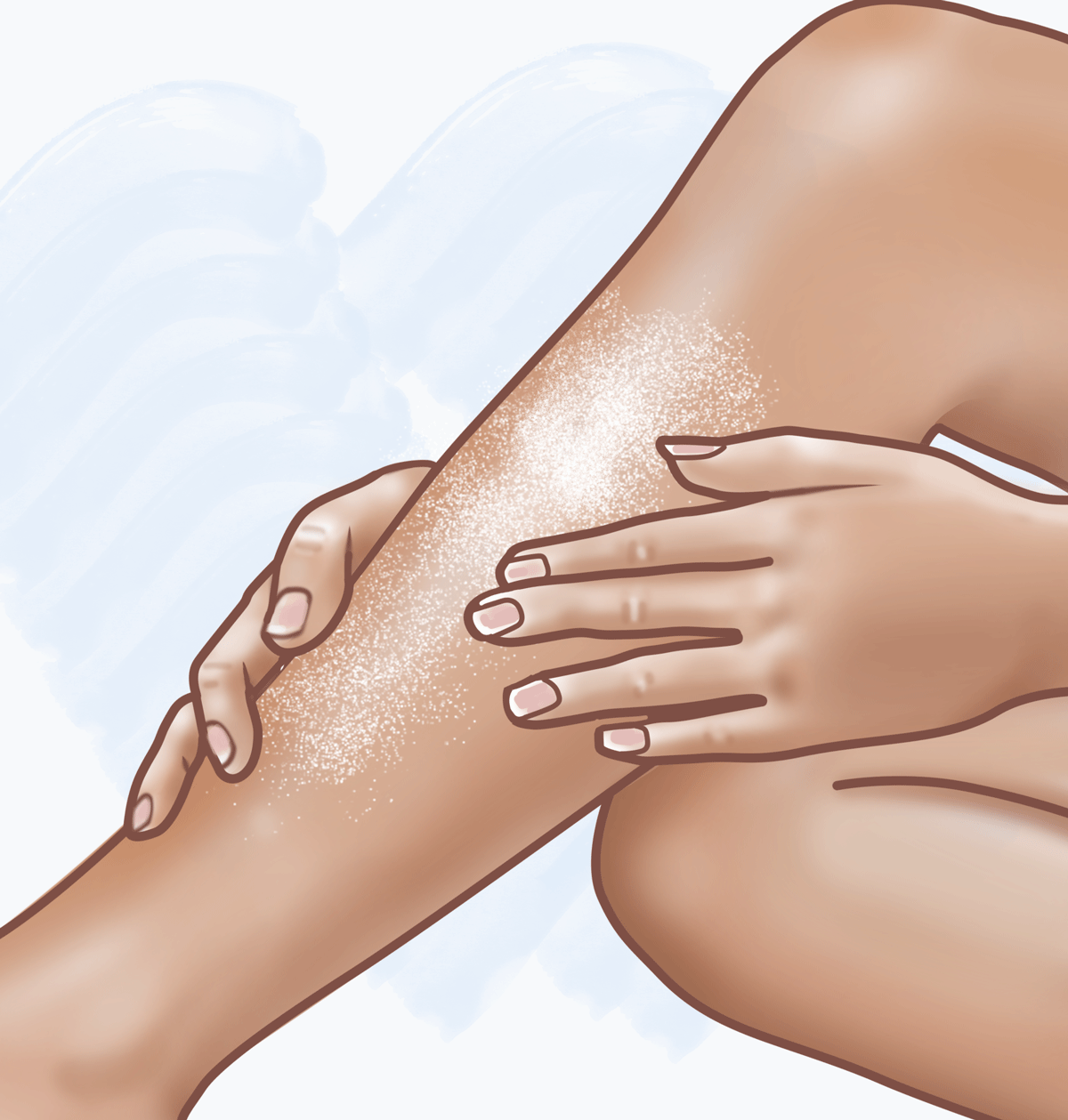 Our products are designed, tested, batched and bottled to the highest standards. Learn more about our 100% committment to sustainability.