Be Refreshed
Hemp Sugar Scrub
HEMP / YLANG YLANG / HOPS
Item No. 52371
Spoil your skin silly with sweet relief. Our smoothing 
Be Refreshed
 Hemp Sugar Scrub transforms dull, dry skin to radiantly healthy. Let the sweet, fruity notes of Ylang Ylang, Hops, and Mandarin enhanced with the terpene humulene boost your mood, while moisturizing Hemp Seed Oil and sugar buff your body to look its best.
Polishes and conditions skin with natural Sugar.
Feeds skin with Omega-3 and Omega-6 essential fatty acids found in our organic Hemp Seed Oil and Hemp Hearts.
Protects skin against free radical damage with Red Algae.
Refreshes the senses with a silky, citrusy aroma.
Hops
"Hop extract is an antibiotic, anti-inflammatory, antispasmodic, relaxant, sedative and pain reducer. It is used to prevent infection, treat skin conditions, reduce menstrual cramping, treat asthma, reduce anxiety, prevent insomnia and promote calm."
Humulene
Offering a woody, earthy aroma, Humulene is found in sage, pepper, ginseng and ginger. However, it is most notably found in hops and can comprise up to forty percent of its essential oil. Known as a powerful anti-inflammatory, antibacterial and appetite suppressant it has been featured for centuries in herbal medicines.
Red Algae
Algae are packed with nutrients including: vitamins, minerals, trace elements and alginate. Algae are believed to promote skin hydration, protect cell activity and act as antioxidants. It normalizes the skin's moisture content and provides suppleness and firmness to the epidermis.
Sugar Cane
Sugar cane helps skin maintain its moisture and contains glycolic acid, an Alpha Hydroxy Acid (AHA) that has been known to treat aging and sun damaged skin. It can also function as a gentle topical exfoliant. When consumed, sugar cane juice can boost energy, while its antioxidants help combat infection and strengthen immunity.
Ylang Ylang
Distilled from fresh flowers grown on the Island of Comoros, Ylang Ylang has a powerful, exotic aroma and is fueled by the terpenes β-caryophyllene and germacrene. An oil with varied application, it can be used to treat mood, skin, and hair concerns. Ylang Ylang can aid in stress and tension relief. It has been applied to skin to reduce oiliness and to hair to smooth split ends.
Sucrose (Sugar Cane), Vegetable Glycerin, Polyglycerol Ester of Palmitic Acid, Chondrus crispus (Seaweed) Extract, Organic Raw Shelled Hemp Seed, Ahnfeltia concinna (Red Algae) Extract,* Natural Essential Oil Formula, Cananga odorata, (Ylang Ylang) Flower Oil, Humulus lupulus (Hops) Oil, Hemp(Cannabis sativa) Seed Oil, Citrus nobilis (Mandarin Orange) Peel Oil, Citrus limon (Lemon) Peel Oil, Valeriana officinalis (Valerian) Oil, a-Humulene, Limonene.
Massage into wet skin (or into dry skin for deeper exfoliation!) and reveal healthy, glowing skin.
For external use only. Keep out of reach of children.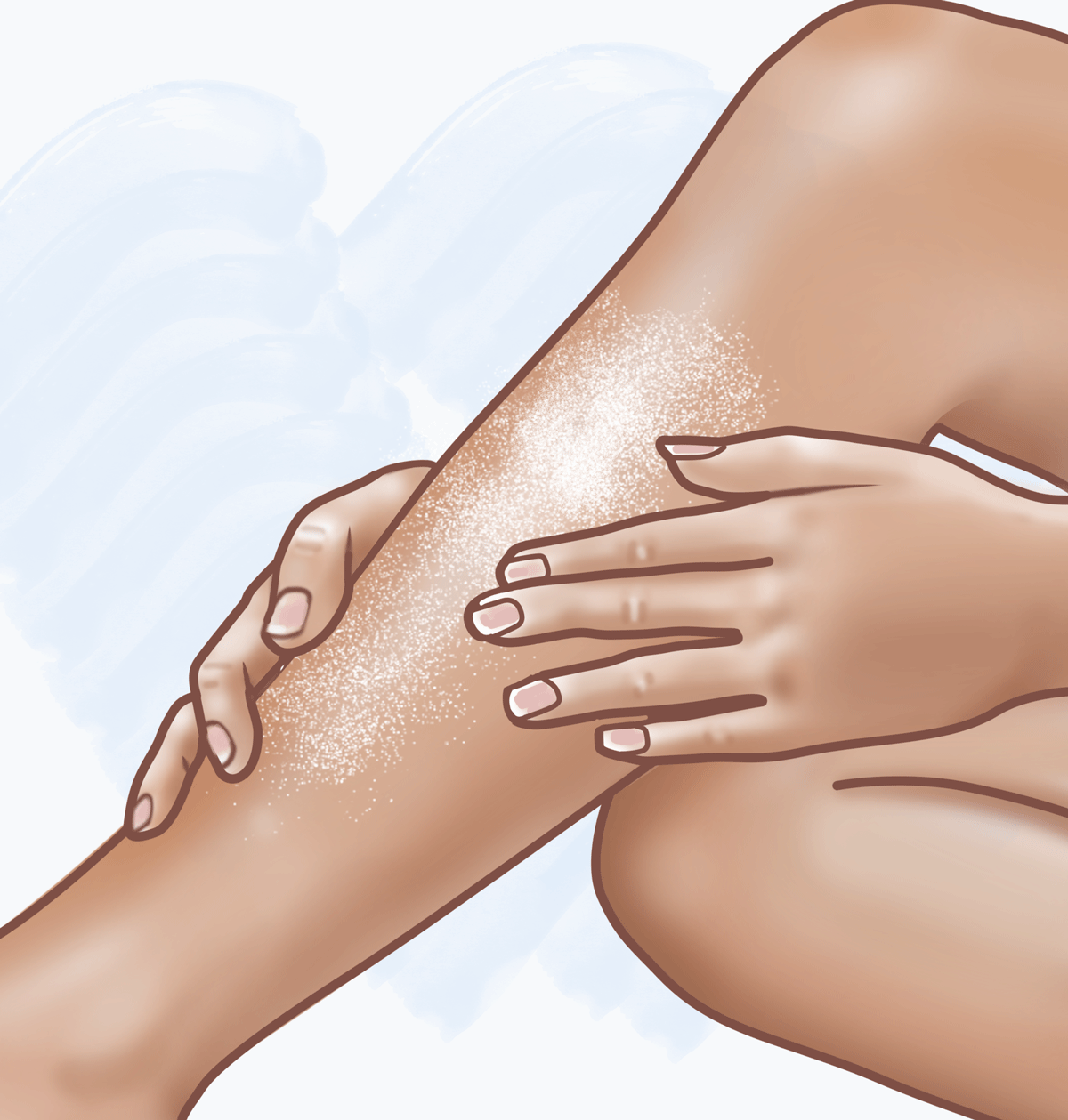 Our products are designed, tested, batched and bottled to the highest standards. Learn more about our 100% committment to sustainability.