Be Calm
Hemp Sugar Scrub
HEMP / LAVENDER / CHAMOMILE
Item No. 52370
Some days are rougher than others. Take a moment.Our luxurious 
Be Calm
 Hemp Sugar Scrub turns your bath or shower into a relaxing, sweet retreat. Let the soft, herbal notes of Lavender, Chamomile, and Petitgrain enhanced with the terpene linalool boost your mood, while moisturizing Hemp Seed Oil and sugar smooth away the rough patches with decadent hydration and exfoliation.
Polishes and conditions skin with natural Sugar.
Protects skin against free radical damage with Red Algae.
Feeds skin with Omega-3 and Omega-6 essential fatty acids found in our organic Hemp Seed Oil and Hemp Hearts.
Soothes the senses with a soft lavender, herbal aroma.
Chamomile
This highly versatile essential oil is an antiseptic, antibiotic, antidepressant, anti-spasmodic, antineuralgic, anti-inflammatory and digestive aid. It helps diminish scars, regulates menstruation, cures pain, reduces fever, and is good for the liver. It also promotes nervous system health, reduces spasms, kills bacteria and fights infections.
Lavender
The soothing scent and calming effect of lavender essential oil is prized for its ability to restore balance and induce sleep. It is an analgesic, anti-inflammatory, antiseptic, and antifungal and is effective in treating issues with the nervous system, insomnia, pain relief, skin care, hair care, blood circulation, indigestion, and immune system health.
Linalool
Found in a variety of flowers and spices, linalool has a soft floral aroma that promotes relaxation. A known anti-inflammatory, it can help alleviate pain and insomnia. When applied topically, it may help treat burns and blemishes.
Red Algae
Algae are packed with nutrients including: vitamins, minerals, trace elements and alginate. Algae are believed to promote skin hydration, protect cell activity and act as antioxidants. It normalizes the skin's moisture content and provides suppleness and firmness to the epidermis.
Sugar Cane
Sugar cane helps skin maintain its moisture and contains glycolic acid, an Alpha Hydroxy Acid (AHA) that has been known to treat aging and sun damaged skin. It can also function as a gentle topical exfoliant. When consumed, sugar cane juice can boost energy, while its antioxidants help combat infection and strengthen immunity.
Sucrose (Sugar Cane), Vegetable Glycerin, Polyglycerol Ester of Palmitic Acid, Chondrus crispus (Seaweed) Extract, Organic Raw Shelled Hemp Seed, Ahnfeltia concinna (Red Algae) Extract,* Natural Essential Oil Formula, Lavandula angustifolia (Lavender) Flower Oil, Matricaria recutita (Chamomile) Flower Oil, Hemp(Cannabis sativa) Seed Oil, Citrus aurantium var. amara (Petitgrain) Oil, Citrus bergamia (Bergamot) Oil, Pelargonium graveolens (Geranium) Oil, Boswellia carterii (Frankinscense) Oil, Linalool, a- bisabalol.
Massage into wet skin (or into dry skin for deeper exfoliation!) and reveal healthy, glowing skin.
For external use only. Keep out of reach of children.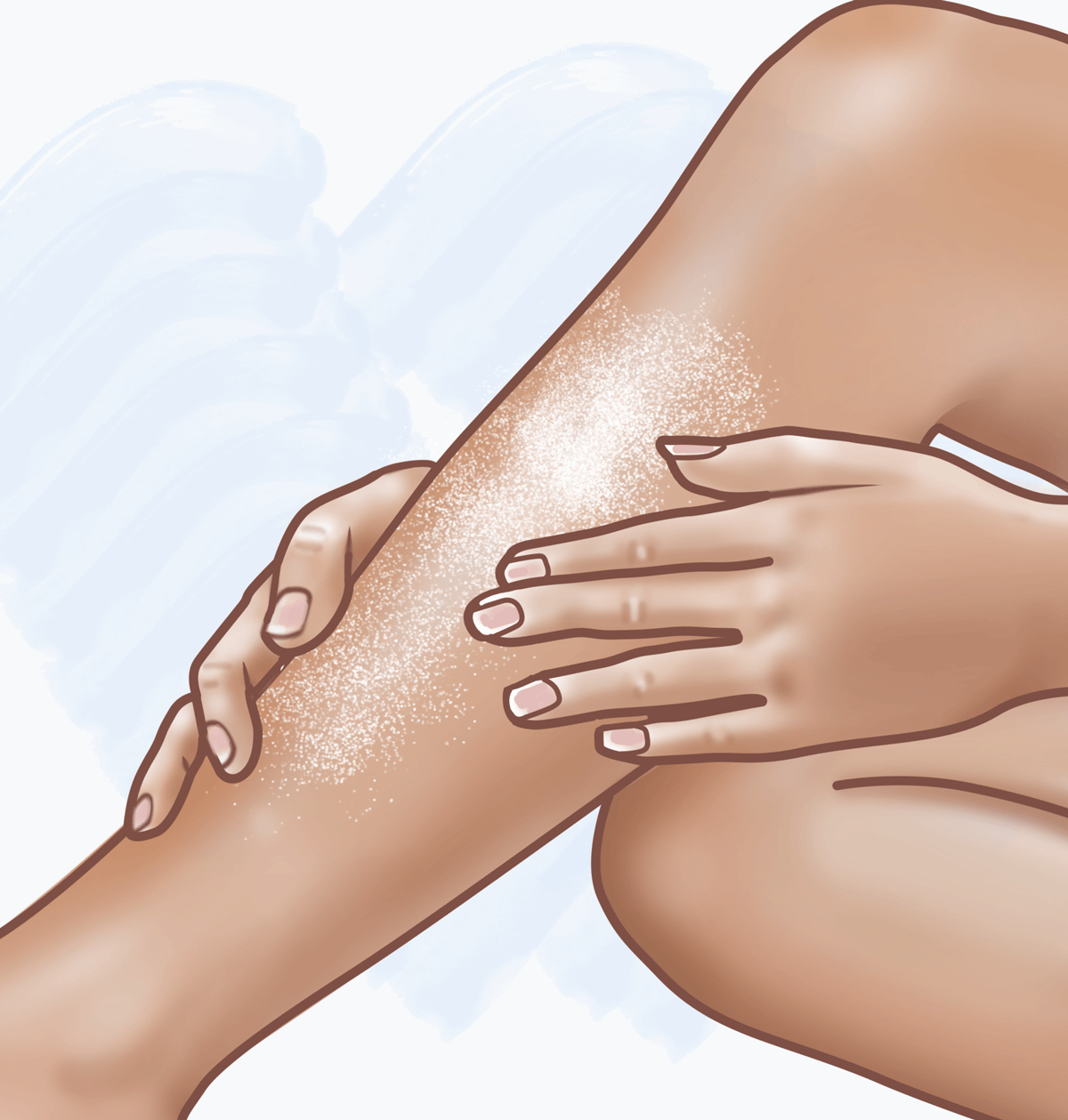 Our products are designed, tested, batched and bottled to the highest standards. Learn more about our 100% committment to sustainability.