Be Energized
Hemp Sugar Scrub
HEMP / LIME / BASIL
Item No. 52369
Start your day smoothly with a sweet, spa like indulgence. Our smoothing 
Be Energized
 Hemp Sugar Scrub gets rid of the rough stuff to help you feel more polished. Let the fresh, citrusy notes of Basil, Lime, and Bergamot enhanced with the terpene limonene boost your spirits, while moisturizing Hemp Seed Oil and sugar buff your body from head to toe with delicious hydration and exfoliation.
Feeds skin with Omega-3 and Omega-6 essential fatty acids found in our organic Hemp Seed Oil and Hemp Hearts.
Polishes and conditions skin with natural Sugar.
Hydrates, softens, and detoxifies the skin with Red Algae
Energizes the senses with a fresh, citrusy aroma.
Basil
A calming and uplifting herb, Basil has been used to stimulate memory and digestion. It can help restore sense of smell lost due to chronic catarrh and may be beneficial for colds. An antispasmodic fueled by the calming terpene linalool, it aids in the relief of cramps, muscular tension and insomnia.
LIME
Expressed from the peel of lime fruit and aided by terpenes limonene and terpinene, lime oil has a fresh and invigorating aroma. Its energizing fragrance promotes joy in the face of anxiety and depression. Lime may help reduce fevers, lymphatic congestion, water retention, asthma and catarrh. It has also been used as a tonic for oily skin.
Limonene
With its distinct citrus aroma, limonene is one of the most popular and energizing terpenes. A featured terpene in lemon, orange, lime and grapefruit, limonene's invigorating properties can awaken mind and body. Limonene is also believed to boost immunity and mood.
Red Algae
Algae are packed with nutrients including: vitamins, minerals, trace elements and alginate. Algae are believed to promote skin hydration, protect cell activity and act as antioxidants. It normalizes the skin's moisture content and provides suppleness and firmness to the epidermis.
Sugar Cane
Sugar cane helps skin maintain its moisture and contains glycolic acid, an Alpha Hydroxy Acid (AHA) that has been known to treat aging and sun damaged skin. It can also function as a gentle topical exfoliant. When consumed, sugar cane juice can boost energy, while its antioxidants help combat infection and strengthen immunity.
Sucrose (Sugar Cane), Vegetable Glycerin, Polyglycerol Ester of Palmitic Acid, Chondrus crispus (Seaweed) Extract, Organic Raw Shelled Hemp Seed, Ahnfeltia concinna (Red Algae) Extract, * Natural Essential Oil Formula, Citrus aurantifolia (Lime) Oil, Ocimum basilicum (Basil) Oil, Lippia citriodora (Lemon Verbena) Flower/Leaf/Stem Oi, Hemp (Cannabis sativa) Seed Oil, Citrus bergamia (Bergamot) Oil, Citrus nobilis (Mandarin Orange) Peel Oil, Pogostemon patchouli (Patchouli) Oil, Linalool, Limonene.
Massage into wet skin (or into dry skin for deeper exfoliation!) and reveal healthy, glowing skin.
For external use only. Keep out of reach of children.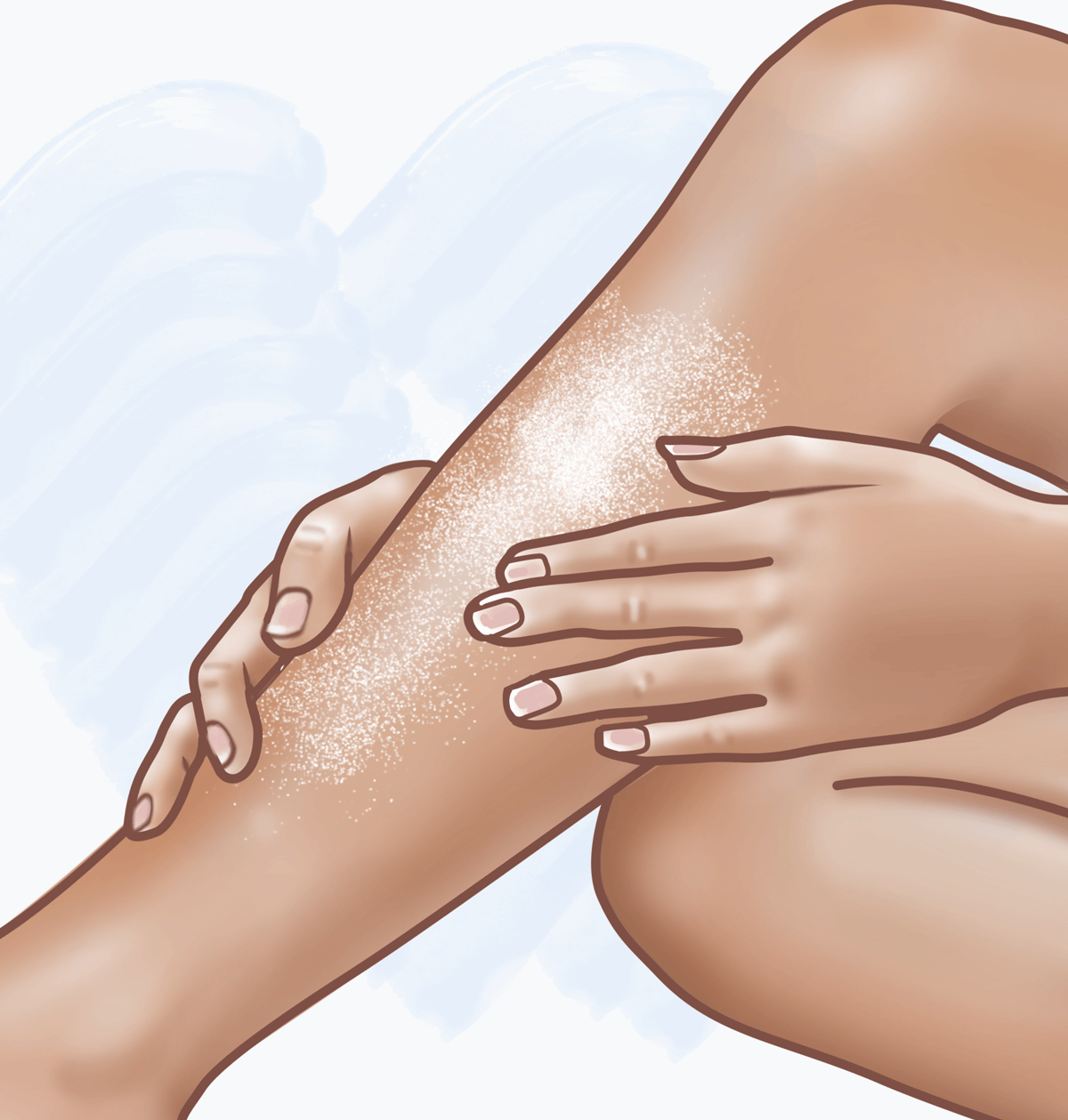 Our products are designed, tested, batched and bottled to the highest standards. Learn more about our 100% committment to sustainability.