Be Refreshed
Nasal Inhalation Pouch
HEMP / YLANG YLANG / HOPS
Item No. 52347
Deep, cleansing breaths help the body de-stress. Our enticing 
Be Refreshed
 Inhalation Pouch rejuvenates your mind, body, and spirit. Let the sweet, fruity notes of Ylang Ylang, Hops, and Mandarin, enhanced with the terpene Humulene, namaste bad thoughts away and help you achieve the mindfulness you crave.
Refreshes the senses with a sweet, fruity aroma.
Ylang Ylang uplifts mind by inspiring feelings of peace and tranquility.
Mandarin soothes and helps combat insomnia.
Hemp Seed Oil
One of nature's most nutritional oils, hemp seed oil offers vital amino acids needed to maintain health and balance. It contains remarkable antioxidant and anti-inflammatory properties. Loaded with omega-3 and omega-6, hemp seed oil moisturizes and nourishes skin, making it a useful ingredient in bath, body and skin care products.
Hops
"Hop extract is an antibiotic, anti-inflammatory, antispasmodic, relaxant, sedative and pain reducer. It is used to prevent infection, treat skin conditions, reduce menstrual cramping, treat asthma, reduce anxiety, prevent insomnia and promote calm."
Humulene
Offering a woody, earthy aroma, Humulene is found in sage, pepper, ginseng and ginger. However, it is most notably found in hops and can comprise up to forty percent of its essential oil. Known as a powerful anti-inflammatory, antibacterial and appetite suppressant it has been featured for centuries in herbal medicines.
Ylang Ylang
Distilled from fresh flowers grown on the Island of Comoros, Ylang Ylang has a powerful, exotic aroma and is fueled by the terpenes β-caryophyllene and germacrene. An oil with varied application, it can be used to treat mood, skin, and hair concerns. Ylang Ylang can aid in stress and tension relief. It has been applied to skin to reduce oiliness and to hair to smooth split ends.
Polyolefin Beads Infused with Natural Essential Oil Formula-Essential Oils of Cananga odorata, (Ylang Ylang) Flower Oil, Humulus lupulus (Hops) Oil, Hemp (Cannabis sativa) Seed Oil, Citrus nobilis (Mandarin Orange) Peel Oil, Citrus limon (Lemon) Peel Oil, Valeriana officinalis (Valerian) Oil, a-Humulene, Limonene.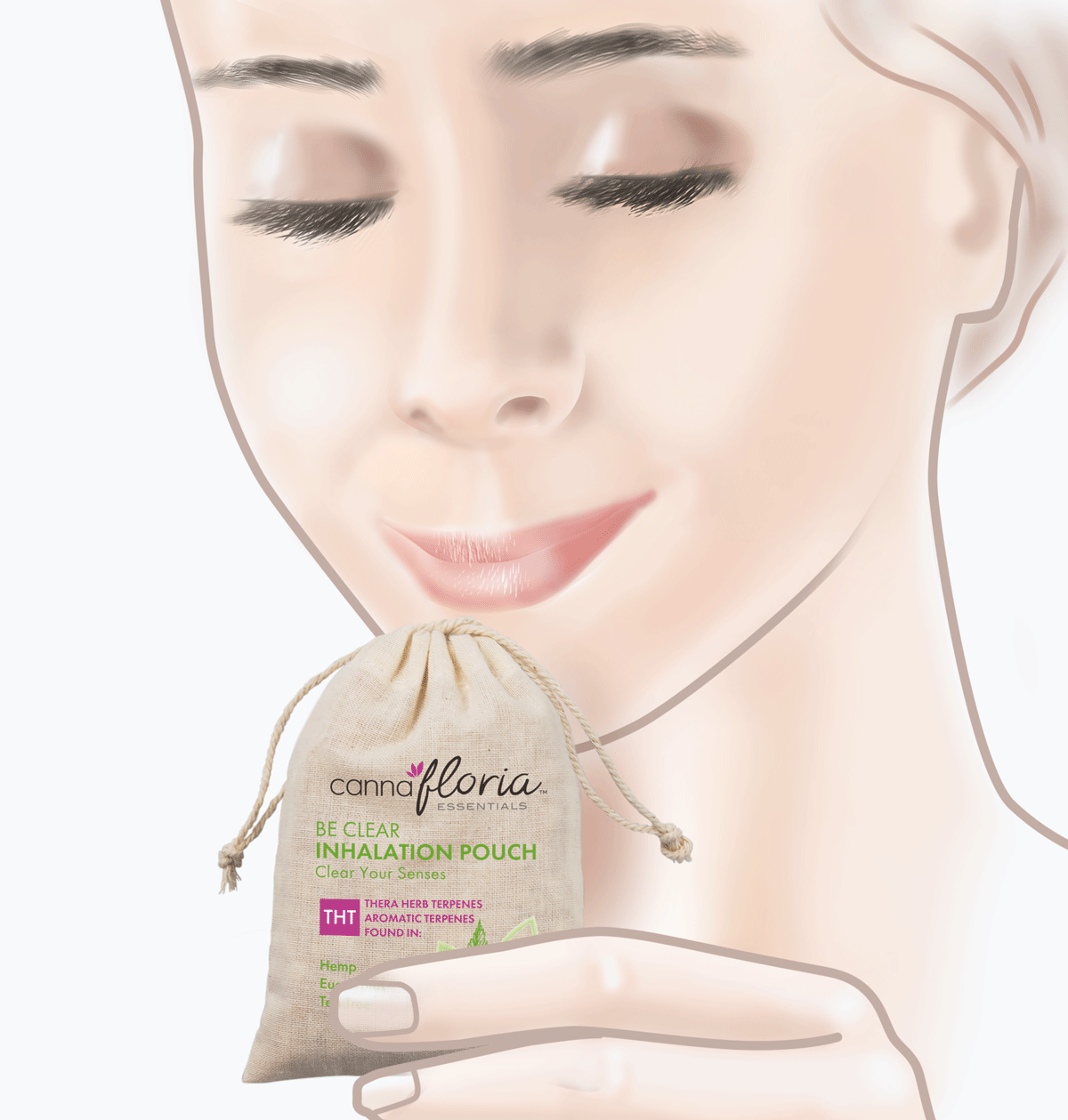 Press the inhalation pouch to your nose and inhale deeply.
Breathe Only! Do not open bag. Do not ingest.
Our products are designed, tested, batched and bottled to the highest standards. Learn more about our 100% committment to sustainability.