Be Focused
Hemp Body Lotion
HEMP / ROSEMARY / MINT
Item No. 52445
When you tune into the moment, you radiate wellness. Our invigorating 
Be Focused
 Hemp Body Lotion awakens your mind and restores lusterless skin. Let the crisp, aromatic notes of Rosemary, Mint, and Spearmint, enhanced with the terpene α-pinene, sharpen your senses, while mega-moisturizing Hemp Seed Oil and Shea Butter slather your body from head to toe with scent-sational hydration.
Formulated to restore luster and brightness to the skin.
Nourishes skin with Omega-3 and Omega-6 essential fatty acids found in Organic Hemp Seed Oil.
Sharpens the senses with a crisp, minty aroma.
Manuka Honey contains anti-inflammatory properties that soothe skin.
A pure blend of Organic Hemp, Coconut Oil and Honey pamper skin to silky soft.
α-Pinene
A prominent terpene in pine, sage, rosemary and eucalyptus, α-Pinene has a familiar woody scent. Known for its ability to promote memory and focus, α-Pinene is also believed to help open airways and to combat pain and nausea.
Manuka Honey
Manuka Honey is an antiseptic, antioxidant, anti-inflammatory and a digestive aid. It fights infections, reduces scarring, promotes quicker healing from illness and various gastro-intestinal issues. It is an effective cleanser, and smoothes skin.
Rosemary
"Rosemary essential oil is a powerful disinfectant, antiseptic, anti-inflammatory, antibacterial, and analgesic. It promotes hair growth and is useful in skin care, mouth care, anxiety, mental disorders, depression, reducing pain, headaches, rheumatism, respiratory problems, asthma, indigestion, and gas relief."
Spearmint
Spearmint essential oil is an antiseptic, antispasmodic, insecticide and a stimulant. It is used to prevent infection, clear spasms, provide gas relief and strengthen brain functions and improves menses. It's restorative properties promote healing and improves body functions.
Aloe Barbadensis (Aloe Vera) Leaf Juice, Water (Aqua), Vegetable Glycerin, Caprylic/Capric Triglyceride (from Coconut Oil), Cannabis Sativa (Hemp) Seed Oil, Glyceryl Stearate, Stearyl Alcohol, Glyceryl Caprylate, Cetyl Alcohol, Cetearyl Alcohol, Stearic Acid, Leptospermum scoparium mel (Manuka Honey), Cocos nucifera (Coconut) oil, Comfrey Extract, Xanthan Gum, Undedylenic Glycerides, Sodium PCA, Chamomilla Recutita (Matricaria) Extract, Natural Essential Oil Formula- Rosmarinus officinalis (Rosemary) Oil, Mentha piperita (Mint) Oil, Mentha spicata (Spearmint) Oil, Lavendula Hybrida (Lavandin) Oil, Thymus vulgaris (Thyme) Oil, Thymol, a-Pinene, b-Pinene.
Smooth on for daily hydration.
For external use only, not to be swallowed. Keep out of reach of children.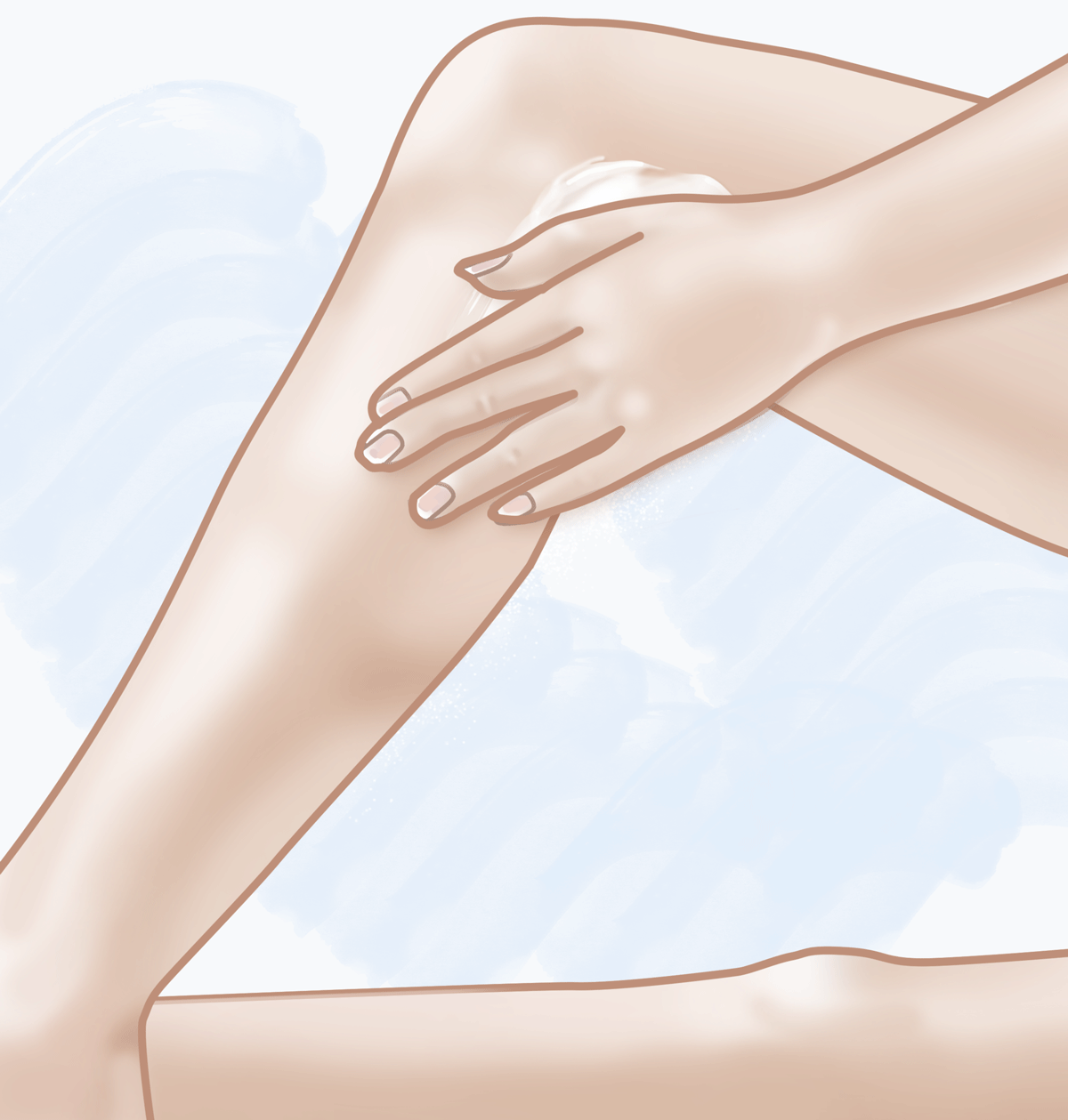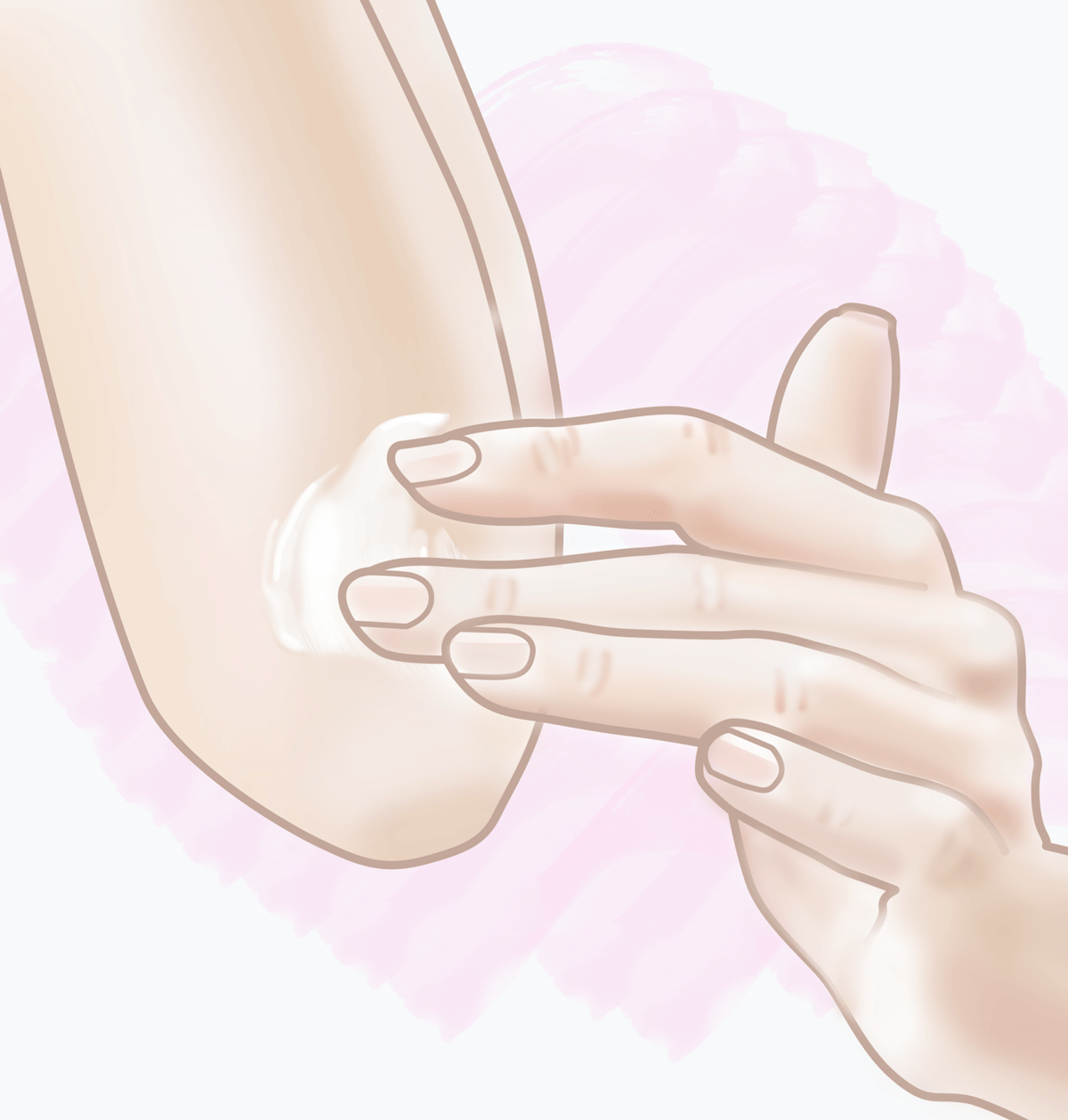 Our products are designed, tested, batched and bottled to the highest standards. Learn more about our 100% committment to sustainability.